World-class Lifetime 24/7 India Based Customer Service 365 Days a Year
Here at NeoTokyo we know the best systems must have the best support. Your elite custom gaming or professional workstation PC is only as good as the team that stands behind it which is why from day one Team NeoTokyo is right there. We got you covered.


Talk to an Expert
Connect with a Neotokyo expert for a free consultation
Our consultants are trained in both software and hardware, so they can better understand the challenges of your specific workflow.
Every project begins with an interview conducted by our technical consultants to understand your exact workstation wants and needs. Our experts work with you every step of the way to make sure your custom workstation has all the features and functions you need.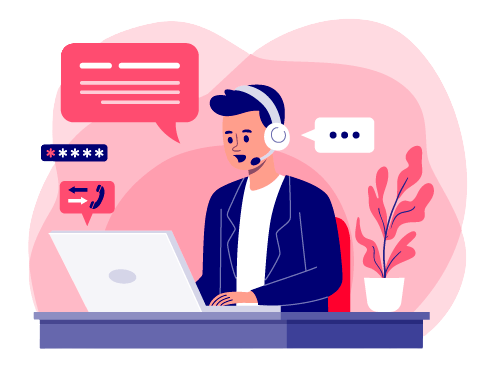 Lifetime phone and online service guarantee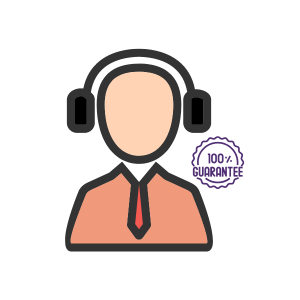 Once you join us, we will have you covered. With every system, NeoTokyo offers free lifetime 24/7 India- based support available via a phone number, email, or online chat.
Have a question? It is as easy as emailing us and we will follow up directly to help get your issue resolved.
Want to speak directly with an agent? Please call us anytime. We are available 24/7 for your convenience. You can always contact NeoTokyo.
Every customer has their own dedicated support team
Team NeoTokyo works for you, you're the boss. You won't be dealing with agents that don't know you or what your system specs are. This dedicated team consists of the same knowledgeable veterans and meticulous systems integrators that build and test our units in the NeoTokyo Experience Store. Personalized service doesn't get any better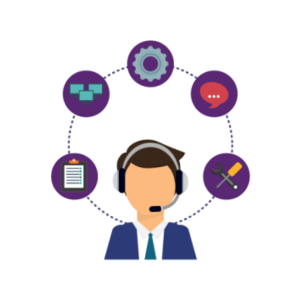 Terms and Conditions
Can't find what you're looking for? Contact our support deparment for help!
These Terms and Conditions apply to the purchase of any products from Neo Tokyo or any of its subsidiaries. By placing an order, you agree to be bound by the following terms and conditions. Any attempt to change or supplement this document will be null and void unless otherwise agreed to in a written agreement by both you and Neo Tokyo. The terms and conditions are subject to change without prior written notice at any time at Noe Tokyo's sole discretion. The section headings below are for reference only. If any term is found to be unenforceable, the remaining terms shall not be affected.
1. It is hereby informed, "neotokyo.in", "NeoTokyo" or its parent concern is a marketing,
distribution company & integration company and is not a manufacturer.
2. Goods once sold will not be taken back or exchanged. Once an invoice is made cannot
be modified or canceled for any reason thereof.
3. Refunds are issued only in case of complete loss of shipment
4. The expected time of delivery is 7-10 working days
5. Shipping is done by DTDC, Blue Dart or FEDEX - depending on shipment load and
location
6. It is also the duty of the buyer to immediately check the physical condition of the
purchased goods on receipt. Any transit damage should be reported within 1-2 days of
receiving the shipment.
7. Any products purchased from us for any special usage in an abnormal environment i.e.
Other than normal usage should be informed to us at the time of purchase otherwise the
warranty is void and null.
8. No Customer can waive responsibility on grounds of ignorance of terms & conditions.
9. Physical damage/mishandling of products / Tampering of warranty stickers - do not cover
warranty. All products sold by us require technically qualified PC Hardware engineers for
installation.
10. The court at Kerala shall have exclusive jurisdiction for deciding any disputes arising out
of this sale contract.



1. Component orders sold by us carry only a carry-in warranty. Shipping charges (To & Fro)
to the service center have to be borne by the customer. In most cases, this is handled by
the manufacturing company only (OEM)
2. For Assembled Systems - we have 2 years doorstep warranty in all metro cities of India -
this is further detailed in the warranty terms received by the customer with the final
invoice.
3. Where the words "Direct Warranty" or "Manufacturer Warranty" are mentioned it means
the warranty is direct by the Manufacturer / Distributor.
4. We request the customer to send a copy of our invoice and delivery challan for warranty
purposes, whenever there is a service problem for products. Shipping will be paid by the
customer for the same.
5. Goods once sold will be accepted for warranty repair/replacement only if they are in
good physical condition. Products with broken/burnt pins, pen/pencil markings, cracks,
missing/tampered components/warranty stickers damaged will be rejected and
considered warranty void in the above conditions.
6. The warranty clause stands void for damage caused due to the mishandling of
equipment for any reasons causing damage to the products like lack of knowledge,
improper handling, electricity problem etc., on the basis that under the normal condition
there would have been no damage to the product.
7. Warranty is against manufacturing defects only, and as per the manufacturer's warranty
policy. In case the manufacturer has a local service center then for warranty the
customer has to approach the service center directly with the purchase details.
8. Products under warranty will either be repaired or replaced as per manufacturer/ supplier
warranty policy.
9. We reserve the right to reject material received for warranty without accessories,
manuals, Software CDs / DVDs & outer box packing.
10. Any service litigation or problems have to be addressed directly to
manufacturers/distributors/company's direct dealer address only. We are not responsible
for any litigation thereof.
11. Warranty service will be given only where the full payment is made on the due date.
1. All information displayed, transmitted or carried on neotokyo.in is protected by copyright
and other intellectual property laws.
2. This site is updated and maintained independently by Neo Tokyo. The content is owned
by Neo Tokyo. You may not modify, publish, transmit, transfer, sell, reproduce, create
derivative work from, distribute, repost, perform, display or in any way commercially
exploit any of the content.
3. Neo Tokyo disclaims all warranties or conditions, whether expressed or implied,
(including without limitation implied, warranties or conditions of information and context).
We consider ourselves and intend to be subject to the jurisdiction only of the courts of
Hyderabad, India.
4. Neo Tokyo reserves the right, in its sole discretion, to suspend or cancel the service at
any time if a computer virus, bug, or other technical problem corrupts the security or
proper administration of the service.
5. Neo Tokyo values the privacy of information pertaining to its associates. We do not use
or disclose information about your individual visits to our website or any information that
you may give us, such as your name, address, email address or telephone number, to
any outside sources.
6. Neo Tokyo reserves the right to refuse service to anyone at any time.
7. Neo Tokyo will not use information about you without your permission and will provide
the means for you to manage and control the information that you have provided. We will
enable you to communicate your privacy concerns to us and that we will respond to them
appropriately.
8. Neo Tokyo does not disclose any personal information to advertisers and for other
marketing and promotional purposes that could be used to personally identify you, such
as your password, credit card number and bank account number.
Disclaimer
1. Neo Tokyo and their respective publishers, authors, agents and employees have done
their best to ensure the accuracy and currency of all the information on this website
contributed by them; however, they accept no responsibility for any loss, injury, or
damages sustained by anyone as a result of information or advice contained on the site
nor for the results of any travel arrangement originating from this site.
2. Neo Tokyo and their respective publishers, authors, agents and employees make no
representations about the suitability of the information contained in the documents and
related graphics published on this website for any purpose. All such documents and
related graphics are provided ''as is'' without warranty of any kind, statutory or
otherwise.Neo Tokyo and their respective publishers, authors, agents and employees
disclaim all warranties and conditions with regard to this internet site and the information
contained therein, including, without limitation, all implied warranties and conditions of
merchantability, fitness for a particular purpose, title, and non-infringement. In no event
shall Neo Tokyo and their respective publishers, authors, agents and employees, be
liable for any special, indirect, or consequential damages or any damages whatsoever
whether in an action of contract, negligence, or other tortuous action, arising out of or in
connection with the use or performance of this internet site or of the information and
documents contained therein, provision of or failure to provide services, or any other
information directly or indirectly available from this website.
3. The documents and related graphics published on this website could include technical
inaccuracies or typographical errors. Changes are periodically added to the information
herein.
4. Neo Tokyo may make improvements and/or changes in the product(s) described herein
at any time. The linked sites are not under the control of Neo Tokyo and their respective
employees are not responsible for the contents of any linked site or any link contained in
a linked site.Neo Tokyo is providing these external links to you only as a convenience,
and the inclusion of any link does not imply endorsement by Neo Tokyo of the site. All
views expressed by individuals on this site are their personal opinions and are not
necessarily those of or endorsed by Neo Tokyo.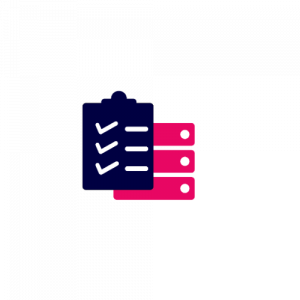 Custom desktop computers from NeoTokyo are of a rare and exclusive breed. Meticulously designed, expertly engineered, and extensively tested, they are optimised, powerful, quiet and reliable. Our standards are second to none and you can have confidence that every component has made the cut to be in our product line. We value the Puget brand and take our approach to quality hardware seriously.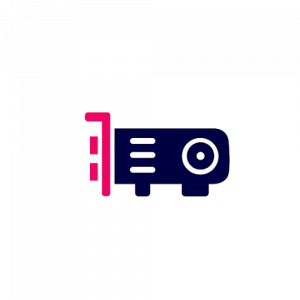 At the core of every custom Computer is the latest most advanced technology available today. In a world where technology is ever-changing, we relentlessly pursue the most cutting-edge technologies in search of the best solutions. No matter what you throw at your Puget Systems computer, it will be ready for action.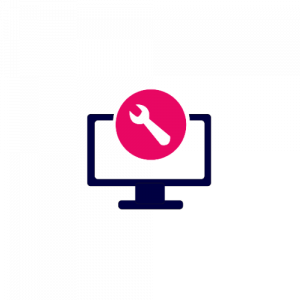 When it comes to reliability, we border on obsessive. We extensively test every component in our product line. We track and monitor trends in reliability rates and will not add or sell any products that we can't stand behind. What you end up with is the most reliable computer you could ever own.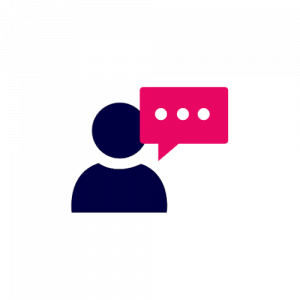 One of our core values at NeoTokyo is transparency, and that's no more apparent than during our sales process. If you come to us and let us know that you're looking for a desktop PC in a certain price range or for specific uses, our Sales Representatives are open and honest with you about the best options for your target price and performance. None of our Sales Representatives are on commission, and it's our goal to get away from the hype of the computer industry while building long-term, no-nonsense relationships with each and every customer.