At NeoTokyo we aim to build Workstations that just work as intended, as System Builder we get to build and test many configurations for almost every application, Our aim is to provide the knowledge of choosing the right hardware for the job, so you can work without the worry of can my computer handle this? Information related to optimal hardware requirements available online is either out of date or too generic.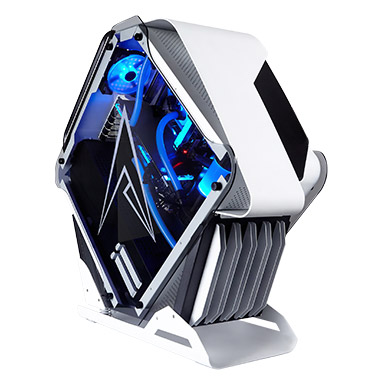 NeoTokyo
2nd Floor , Koroth Arcade, Vennala High-school Road, Opposite V Guard Industries, Vennala 682028
A Tech Haven in 1500 Sq.ft Area to experience PC Master Race. Here we built Custom Computers for Gamers, Creative Professionals and Businesses, that come in all sizes.
An Ultimate Gamer Mancave with Custom Liquid-Cooled Gaming PC, Dual Monitor Setup, Alexa activated Climate and RGB Lighting control.
Experience Virtual Reality the way it's meant to be played with PCVR power by Oculus Rift S and our very own Virtual Reality Engine aka "Morpheus".
LFGD (Large format Gaming Display)
144Hz Gaming on TV? Yep. How about in Glorious 4K HDR? That's LFGD for you. 55" QLED Display with Stunning Image Quality and Gaming monitor like features such as Auto Low Latency (ALLM) Gaming Mode and variable refresh rate (VRR).
A personal computer, for work, gaming, internet, media etc. An allrounder for everyday needs.
An Ideal workstation PC for the Professionals and Creators. Powered by a 16 core processor with 64 Gigs fast DDR4 memory and a Professional Workstation GPU with 16GB of GDDR6 Error-Correcting video memory.
Drive through stunning roads around the world or set the Fastest Lap time. Powered by Thrustmaster TX PC Racing wheel with true force-feedback, experience every traction loss, road bump and crash through the wheel and Immersive VR Cockpit mode for next-level realism.